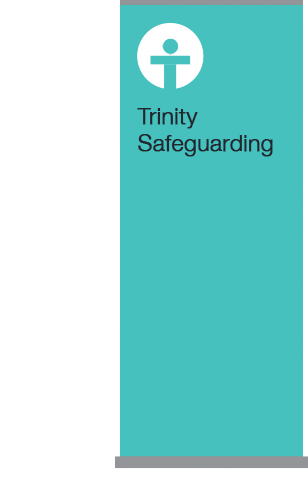 07711 116316
jane@trinitysafeguarding.com
Trinity Safeguarding's Services
SUPERVISION
Anyone working in Safeguarding faces huge challenges and it has long been recognised in the Social Work profession particularly, that supervision is a key component in ensuring effective practice and healthy staff. Research has demonstrated good supervision is associated with job satisfaction, commitment to the organisation, staff retention and reduced stress levels.

Supervision should be a reflective process, one that develops and enhances practice skills and which is evidence-based. Both supervisor and supervisee need to take responsibility for staying up to date with current legislation, guidance and research so that supervision can be a process of shared learning and informed practice.

FILE REVIEWS/CASE MANAGEMENT
There are many circumstances in which you may find a file review or some case management advice necessary and Trinity Safeguarding can travel to your office, review the file and produce a written report giving advice and recommendations.

PAST CASES REVIEW
The current Independent Inquiry into Child Sexual Abuse (IICSA) is investigating whether public bodies and other non-state institutions, including Churches, have taken seriously the duty of care to protect children from sexual abuse in England and Wales. Prior to the inquiry being established, Churches were already reviewing past cases and this has become more critical with the establishment of the IICSA. Trinity Safeguarding can assist your organisation in reviewing case files, if you have not already done so, or if you have started the process but need additional assistance to complete it.

VICTIM/SURVIVOR ADVOCACY AND SUPPORT
The responsibility of any Church to protect Children and Adults who may be at risk of harm in its care is very well expressed in the Catholic Church's document 'Safeguarding with Confidence' (Cumberlege Commission Report):

"Being loved and kept safe go to the very core of the Church's ministry to Children and Adults who may be at risk of harm. The Church should also be a community in which abused people know they can find healing and justice and right relationships restored. This is particularly important when the abusive behaviour has come from trusted members of the community who have broken the trust placed in them. Christ came to heal the wounds of sin and division. The Church has the same mission."

Although some Churches have designed support policies for victims/survivors of abuse, tensions can occur between the survivor and the Church which could be mitigated by a third party such as Trinity Safeguarding acting as an advocate/mediator in such situations.

Additionally, a Church may wish to appoint an independent person to support a victim/survivor through its processes or the individual may wish to commission our services directly themselves.

Please note however, that Trinity Safeguarding does not provide a counselling service but it can refer on where appropriate.

SEXUAL VIOLENCE RISK ASSESSMENT
There are many situations wherein Churches find they need an independent assessment of someone accused - or convicted of sexual offending. Although risk assessments are not infallible, they should be professional and proportionate, use reliable assessment methods, ensure information has been collected and properly evaluated and provide the commissioning body with a clear statement of risk.

Trinity Safeguarding uses the SVR-20 which is a 20-item checklist of risk factors for sexual violence that were identified by a review of scientific literature on sex offenders. It is a structured assessment using professional judgement which utilises the 20-item checklist.

The 20 factors essential in a comprehensive SVR-20 fall into three main categories: Psychosocial adjustment, History of offending and Future plans. The SVR-20 is particularly useful in cases where an individual has committed, or is alleged to have committed, an act of sexual violence.

Trinity Safeguarding offers an assessment which excludes Psychopathy (this is not uncommon and the assessment is still valid) but if a commissioning organisation particularly wants Psychopathy assessed, it is recommended that a separate request be made to a Forensic Psychologist to administer the necessary tests. Trinity Safeguarding can do this on your behalf if requested. Fees are structured to reflect this omission.

STRESS MANAGEMENT AND RESILIENCE WORKSHOPS
Working in Safeguarding can be very rewarding but at the same time can be very challenging, both on a professional - and a personal level. It can place huge intellectual, emotional and physical demands on us that can affect our work and home life. At worst, it can lead to time off with stress, mental health difficulties, breakdown of relationships and having to leave your profession. More organisations are realising they need to find ways to support their staff in this work, but as individuals, what can we do to cope with work-related stress? What can we be in control of? Why do some people thrive with high levels of stress and not burn out? What coping skills do you have or can you learn? How can you change the way you approach difficult situations/people? What strategies do you have or lack in coping with stress? What insight do you have regarding what you do, or don't do, to make a situation better or worse?

Trinity Safeguarding offers workshops for groups of between 6-8 people (although this can be negotiated) to provide you with a toolbox of techniques to help you cope with stressful situations. The workshops are two hours long and use a combination of information sharing regarding current research on emotional resilience and stress management, cognitive behavioural techniques, mindfulness, meditation and deep relaxation exercises. The tools you are provided with can be applied at home and in the office. Participants will be required to wear loose, comfortable clothing and be willing to engage in some very gentle, physical exercises.

If you are an individual who would like to get a few like-minded work colleagues together or a manager who would like to organise a session for your team, then do please get in touch. Trinity Safeguarding can travel to your workplace or organise a venue for you, depending on your needs. Numbers attending can be flexible but smaller groups guarantee individual attention from the facilitator.