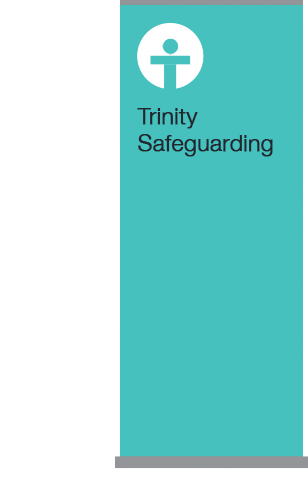 07711 116316
jane@trinitysafeguarding.com
About Trinity Safeguarding
Jane's early professional background was in the business sector during which time she was awarded 'Commercial Trainee of the Year' by her employer. She went on to study Industrial Relations at University before transferring to a Social Work degree. Jane found the knowledge she acquired in business transferred easily to Social Work and over the years her business acumen has assisted her understanding and ability in this field.

Jane went on to gain a BSc (Hons) in Sociology and Social Work and a Certificate of Qualification in Social Work (CQSW). She then worked as a Social Worker and Senior Social Worker for Local Authorities and London Boroughs in hospital - and field settings, focussing on child care and child protection. She gained valuable experience and expertise in managing complex child-abuse investigations; Court work; report writing and assessments; interview skills and multi-agency working. Her reports for Court were used as models for Social Work training by one employer. Jane has worked in A & E departments, a Limb Clinic, a Burns Unit, Child Health Teams and in Child and Family Psychiatry departments. She has received training in a number of areas including Family Therapy, Cognitive Behavioural Therapy, Mindfulness and Meditation.

Jane left Local Authority Social Work in 2003 to work for the Catholic Church. She was Head of Safeguarding for the Clifton Diocese for thirteen years and started at a time when the Church was just beginning to write national safeguarding policies and procedures. Jane was appointed to national working parties to assist in the development of those policies and over the years, has continued to contribute to their review. In her role for Clifton Diocese, Jane was responsible for allegation management, the safe recruitment of volunteers and employees, training of clergy, volunteers and employees, addressing the needs of victims/survivors and assisting the Diocese with the management of those accused or convicted of abuse within the Church. Jane worked alongside the Police, Social Care and Probation to ensure the Church was transparent and accountable in its safeguarding practice.

While working for the Church, Jane also trained with the Child Exploitation and Online Protection Centre (CEOP) in the field of sexual offending behaviour, assessment and management. She spent two years training with CEOP and the University of Central Lancashire during which time she qualified as an Advanced Forensic Interviewer and was accredited to undertake sexual violence risk assessments (SVR 20). Jane and her colleague, Fr Barry O'Sullivan, were the first two people nationally in the Catholic Church to be trained and accredited by CEOP. They were both awarded a Post Graduate Certificate in Forensic Behavioural Psychology and Jane later became a CEOP Ambassador.

Jane is committed to multi-agency and multi-faith working. She is experienced in working with LSCB's, the Police, Social Care, Probation and various faith organisations. She was a member of the South West Ecumenical Forum, the National Organisation for the Treatment of Abusers (NOTA) and CEOP. Jane has also been an Associate of David Niven Associates and provided training to Local Authority staff on Safeguarding matters.

Jane has not only provided training to Social Workers, Health Care workers, Clergy and volunteers but has also provided training to Seminarians in England, Italy (English College, Rome) and Spain (Valladolid). Jane was also invited to speak on the management of offenders at an Anglophone Conference in the Vatican.

During Jane's career, she has frequently been asked how she has maintained her resilience and health while working in such a challenging field. She attributes this to having been fortunate enough to have had good supervision and management support but also believes her personal practice of applying CBT, Mindfulness, Meditation and Yoga has helped her through the more difficult times. Following requests from different colleagues, Jane has developed workshops to share some skills and techniques to help others working in Safeguarding.

Jane's personal interests include a daily practice of yoga and meditation, walking as often as possible and when it's warm, Scuba diving!